Fair 2019
Formland trade fair spring 2019
Last week we were present at Formland. Formland is a big trade fair in Herning that we frequently visit, and present our collection and news at. This time our stand was decorated in the style of our new collection NU'ET with the blue color as an eye catcher.
What do you think?
This time (at Formland) we had some exciting news to show all our visitors. The new Dark Shine series was introduced, which is a mat black version of our Shine series. The black stainless steel gives the bar-set a raw and industrial look – Perfect, for all professional and amateur bartenders. It gives the cocktails an edgy look and I am sure that your guests will think the taste enhances just from the look and presentation of it.

Like the Shine series, Dark Shine can both withstand high and freezing temperatures. Try putting your Shine Dark Goblet or Shine Dark Gatsby in the freezer; this will keep your drinks cold even longer. Smart, right? 
Find your inner bartender with Shine Dark
Additionally, we showed our expansion of the Statement Series. We have added a new decanter, Spinster, and some candle holders, Torches, to the family.
Spinster is the perky decanter in the family. It has an oval shape, which makes it tilt and turn in a unique rocking movement. It is also created in the old technique of mouth blowing. It is simply extravagant!
The Torches come in two sizes and two colors, Torch I and Torch II in the green Emerald and blue Sapphire. It brings some edge and grandness inside every house. All hail the Torches!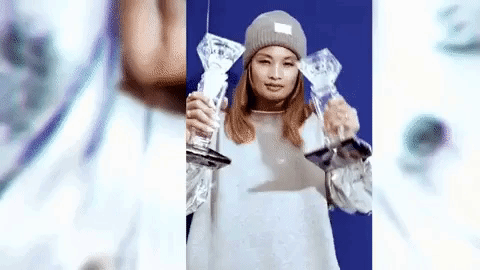 Make a Statement!
At last we showed the water glass, Aqua. This little glass is just great and is made in four different colors. It is a gift for all lovers of glasses: Aqua is here to stay!
Ready to make Aqua a classic?
I said at last before, but we showed a little more. A sneak peek of a new product, which is not yet launched!
From: Me
To: You
Your own little sneak peek – Keep Updated!